SocialApps.tech wishes you Happy New Year with 25% Discount On Everything!
With 2020 coming to a close, we wanted to reach out and send our best wishes to you! We hope that 2021 holds success and good fortune in any endeavour you pursue. It has been a great pleasure to serve you and we are very excited to work with you next year and beyond! Wishing you a Happy New Year.
To make your celebrations more special, we are offering a flat discount of 25% on everything till 5th January 2021.
Mobile Apps | Plugins | Themes | Packages | Product-Kits | Subscriptions | Services
Avail this offer with the Coupon Code: HOLS2020 on the order checkout page.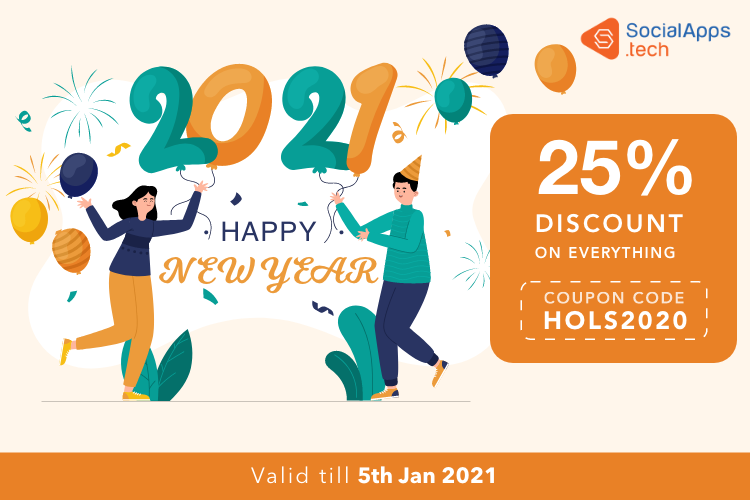 Our team will be on holiday on 1st Jan 2021 for New Year Celebration. So, please plan accordingly as there might be a slight delay in our support and email responses.
Glimpse of Our Recent Releases
Connect with Us!!!
SocialEngine has also introduced a section within their community for establishing a better connection between the experts and clients. We request you to please join SocialApps.tech group (after signing up) to stay up-to-date with the upcoming releases, exciting events and offers. Please contact us in case of any queries.
Got any queries? Please feel free to contact us.