SocialApps.Tech Monthly Digest – November 2020
To our customers and partners, we know how extraordinary these times are for you and your business. We believe solidarity will help us get through this together. We are glad to announce that we have released many products & services, upgrades, features, improvements & bug fixes in our products last month. We will continue to provide you the utmost support and services.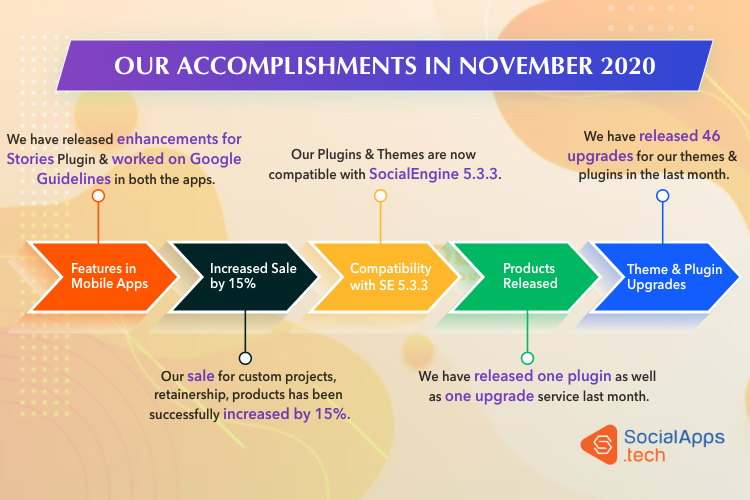 Thank you for trusting us, for showing faith in us, and for letting us know that you will watch our back. Together with our professional team, we promise to do our very best just to cater every little thing you need.
Glimpse of Our Recent Releases
Connect with Us!!!
SocialEngine has also introduced a section within their community for establishing a better connection between the experts and clients. We request you to please join SocialApps.tech group (after signing up) to stay up-to-date with the upcoming releases, exciting events and offers. Please contact us in case of any queries.
Got any queries? Please feel free to contact us.