SocialApps.Tech Monthly Digest – December 2020 & Last Day for 25% Discount
We are glad to announce that with your confidence and long-standing partnership, we have released many upgrades, features, improvements & bug fixes in our products last month. We thank you for choosing us as a partner for your project!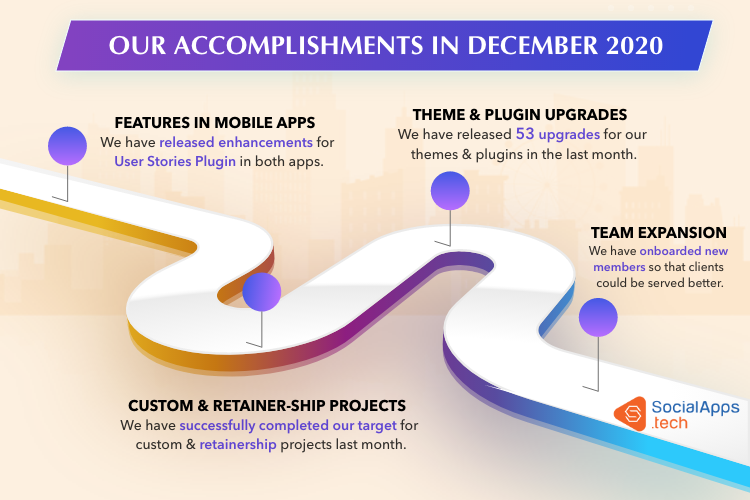 This journey was not so easy for us but we have done this due to your endless support. Our team has achieved a lot thanks to You, our clients.
Glimpse of Our Recent Releases
Last Day of Discount
We're delighted to remind you of the New Year Discount. All our products are running on huge discount of 25%. Coupon Code: HOLS2020, Want to know more about the ongoing discount? Click here.
Connect with Us!!!
SocialEngine has also introduced a section within their community for establishing a better connection between the experts and clients. We request you to please join SocialApps.tech group (after signing up) to stay up-to-date with the upcoming releases, exciting events and offers. Please contact us in case of any queries.
Got any queries? Please feel free to contact us.