New Release: Web User Stories Plugin - Enables you to create beautiful and Engaging Content
We are delighted to announce the release of our "Web User Stories Plugin". It provides you with a free, open-web, visual storytelling format for the web and allows you to add text, photos, video stories. The added stories will be displayed at the top of the Member homepage that will help in easily capturing the attention of other users.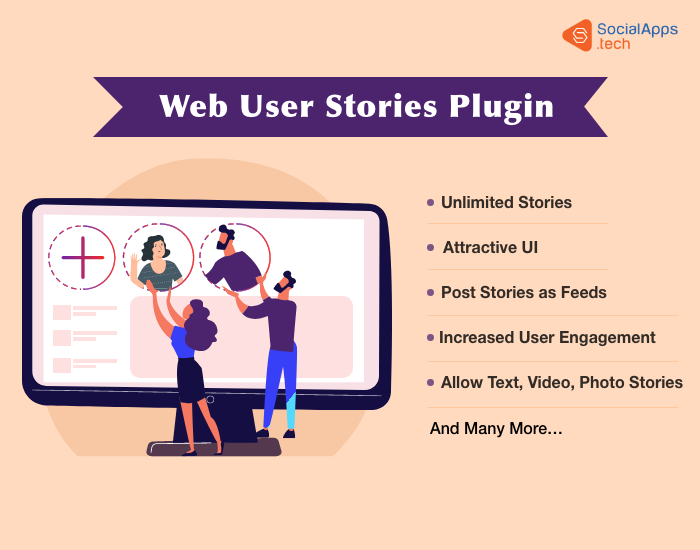 Key Features
Unlimited Stories: User can post unlimited text / photo / video stories on the website, adding one story at a time.
Media Stories: Photos and Videos can be added from the files or Users can upload from the webcam as well, Text Posts with Background images can also be added as Stories.
Story Privacy: Story Privacy can be set during creation. Options provided for privacy are Everyone, Friends and Custom.
Reply & Reactions: Users can reply and react with different emoticons to stories and reply will be sent via normal message to other users.
Post Stories as Feeds: While posting a new story, user can choose if he wants to make that story visible in feed or not.
And Many More...
In Coming Weeks, we're going to make our iOS & Android Mobile Apps much more Compatible including required Add-Ons & Enhancements. You can contact our Support Team to get your Mobile Apps Upgraded.
Want to know more about this plugin ?
Got Questions? Contact Us