SocialApps.Tech Monthly Digest – October 2020
At SocialApps.tech, it has been our continuous endeavor to offer the best products to our customers, and enable you to create successful businesses with your online communities. We are glad to announce that we have released many products & services, upgrades, features, improvements & bug fixes in our products last month. We would like to thank you for your dedication and believe in us.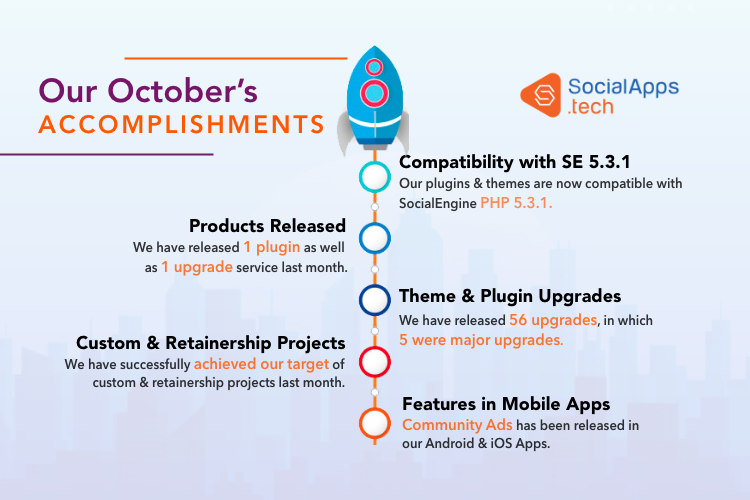 We hope that you and those around you are and remain safe. We are privileged to have you as a customer and in this unprecedented situation, are working hard to continue serving you as you expect. Thank you for your business, your friendship, and your trust.
The coming month has lots more exciting releases and announcements in stock! Customer success is our foremost goal and we'll continue striving for this.
Ongoing Discount
We're delighted to remind you of the Halloween Discount. All our products are running on huge discount of 25% till 4thNov 2020. Coupon Code: HALLOWEEN25, Want to know more about the ongoing discount? Click here.
Glimpse of Our Recent Releases
Got any queries? Please feel free to contact us.