SocialApps.tech Plugins & Themes are Compatible with SocialEngine PHP 5.3.3 !
As SocialEngine has recently released SocialEngine PHP 5.3.3 version with few enhancements for website and plenty of bug fixes, so we recommend you, upgrade your website to this latest version with SocialApps.tech fully compatible plugins & themes.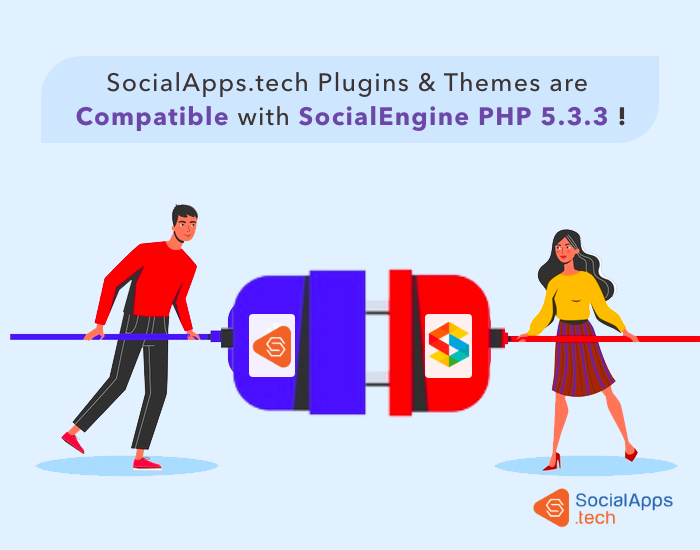 Note : For upgrading versions above 5.0, A small fee is charged by SocialEngine in order to upgrade to v5 of the SocialEngine PHP platform.
To know all about this upgrade, please refer to SocialEngine's official blogpost.
Ongoing Discount
We're delighted to remind you of the Thanksgiving Discount. All our products are running on huge discount of 25% till 2ndDec 2020. Coupon Code: THANKS2020, Want to know more about the ongoing discount? Click here.
Got Any Queries? Please feel free to contact us.